Necromancia é a pratica proibida e perigosa de dar voz aos mortos.
Descrição
Edit
Necromancia é a habilidade de invocar o espirito de uma pessoa falecida realizando um sacrificio de sangue e usando uma parte de um cadaver de um homen morto, para ser convocado. De acordo com as bruxas Essex,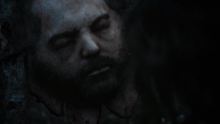 Tituba foi a unica capaz de das voz aos mortos, Talvez por que necromancia esteja ligada a ser uma pratica de herança Xamã.
Ad blocker interference detected!
Wikia is a free-to-use site that makes money from advertising. We have a modified experience for viewers using ad blockers

Wikia is not accessible if you've made further modifications. Remove the custom ad blocker rule(s) and the page will load as expected.